Led Solar Street Light 20-150w PRODUCT FEATURES
Energy saving: Transform solar light into electric power, unending supply, no exhaustion.
Environmental protection: Use LiFePO4 lithium battery without any heavy metal element, not like lead-acid battery pollute underground water source, no pollution, no noise, no radiation.
Safety: Lower voltage power supply, ∩o electric power shock accident, safe and reliable operation.Convenience: easy installation, no hanging wires, and even no worry about electric
shock and ration of power.
Long life span: Apply LifeP04 battery storage, high efficiency on charge and discharge, long life span of 8-10 years.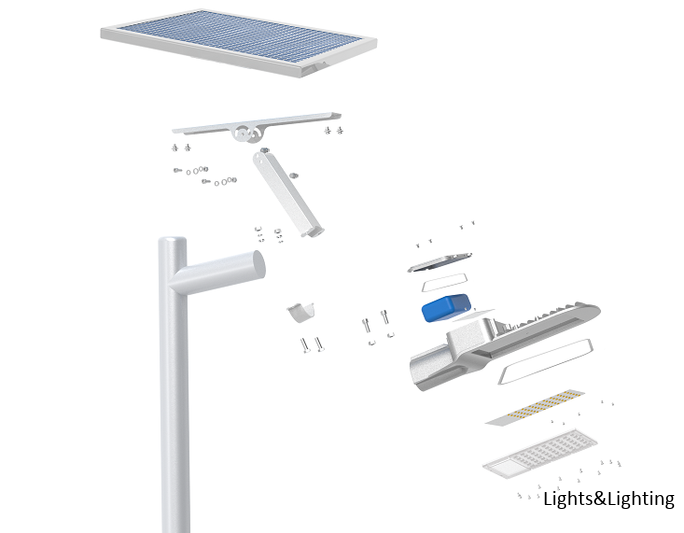 Less investment: one time solar street light investment is equivalent with electricity street light(which include cost for alternating current from the substation, into electricity power,
control box, cable, and engineering), only one investment, but long-term returns.
Free maintenance: automa tic control, without human management, the light automatically turned on and off according to the light intensity, saving human and material resources.
High taste: Science and technology products, green energy which shows users attaching great importance to science and technology, increases their green images and improves high-end grade.