Square

| | | | | |
| --- | --- | --- | --- | --- |
| Power | Lume n | DIM | Product size | Cutout |
| 3W | 260-310LM | N | ∅90x35mm | ∅68-80mm |
| 3W | 260-310LM | N | ∅90x35mm | ∅68-80mm |
| 5W | 310-360LM | N | ∅90x35mm | ∅68-80mm |
| 5W | 310-360LM | N | ∅90x35mm | ∅68-80mm |
| 8W | 630-720LM | N | ∅110x50mm | ∅90-100mm |
| 8W | 630-720LM | N | ∅110x50mm | ∅90-100mm |
| 12W | 950-1050LM | N | ∅136x65mm | ∅120-130mm |
| 12W | 950-1050LM | N | ∅136x65mm | ∅120-130mm |
Round

| | | | | |
| --- | --- | --- | --- | --- |
| Power | Lumen | DIM | Product size | Cutout |
| 3W | 260-310LM | N | ∅90x35mm | ∅68-80mm |
| 3W | 260-310LM | N | ∅90x35mm | ∅68-80mm |
| 5W | 310-360LM | N | ∅90x35mm | ∅68-80mm |
| 5W | 310-360LM | N | ∅90x35mm | ∅68-80mm |
| 8W | 630-720LM | N | ∅110x50mm | ∅90-1OOmm |
| 8W | 630-720LM | N | ∅110x50mm | ∅90-100mm |
| 12W | 950-1050LM | N | ∅136x65mm | ∅120-130mm |
| 12W | 950-1050LM | N | ∅136x65mm | ∅120-130mm |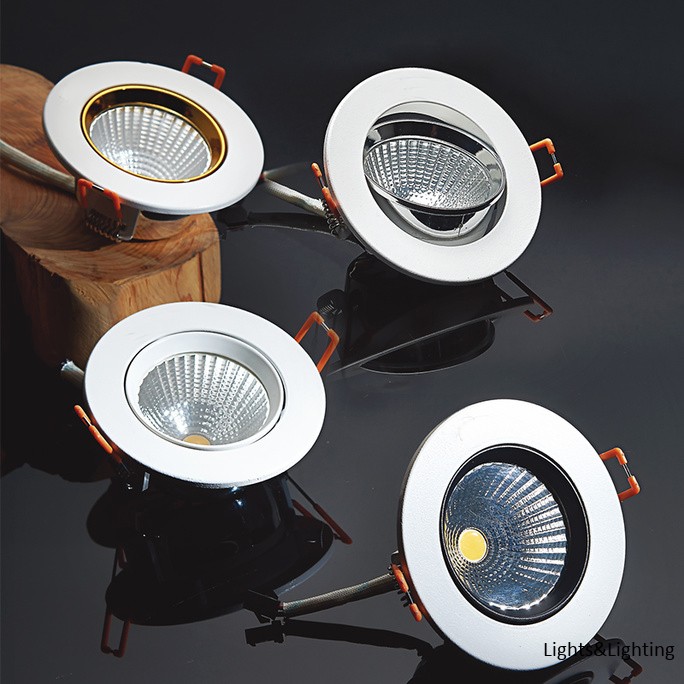 LED ceiling light is one of the most important indoor decoration light, Widely be informs in houses, stores, supermarket, hotels, Jeweler 's and so on. The Long life, good brightness,perfect beam angle make this product perfect for decoration.Our Lights&Lighting LED ceiling light is the classic model for people who like traditional.

For power, with a Full series -we have 3w to 12w can meet most of daily needs. For shape we provide both round and square. The middle circle can be white and black.
Long Life -- The average Life of Lights&Lighting LED ceiling light reach more than 30000 HRS,according to the long life testing data from our lab.
Good Brightness -- all light have Brightness,the average light efficiency is 80lm/w based on the test report with ever fine photo electricity test machine.
Perfect beam Angle - The beam Angle is between 30° to 45° based on IES test file from dark room,make all light no UGRGive well protection of people's eyes and create a harmony environment.
What's more, we can give you diversity choice,the middle circle of the body can be white and black .For the color of light, warm white, cool white and Natural white all available .We also can provide you IES file which shows you all detail information about beam angle and photometric .It can help you decide which power is best for the environment and how many pcs of light you need to buy.
Lastly, I would like to say we are not only a manufacturer, but a plan and solution provider, hope you will enjoy use Lights&Lighting products.