Size (mm):

380*236*255mm
Material:

Iron
Color:/dt>

Brown
LED Showbox Light,LED Street Light Procuct Features:
1.High eficiency LED Driver, the wide range input voltage AC120-277V(1-10Vdc Dimmer) or AC120-347V,
Surge protection: 6KV.
2.Lumileds LED high luminous efficiency and long life.
3.Cast aluminium design, better cooling and easy replacement, light quality, LEDTj<185F.
4. Excellent optical design, greatly improve the light utilization and evenness.
5. Photocell ControlAvailable (Option).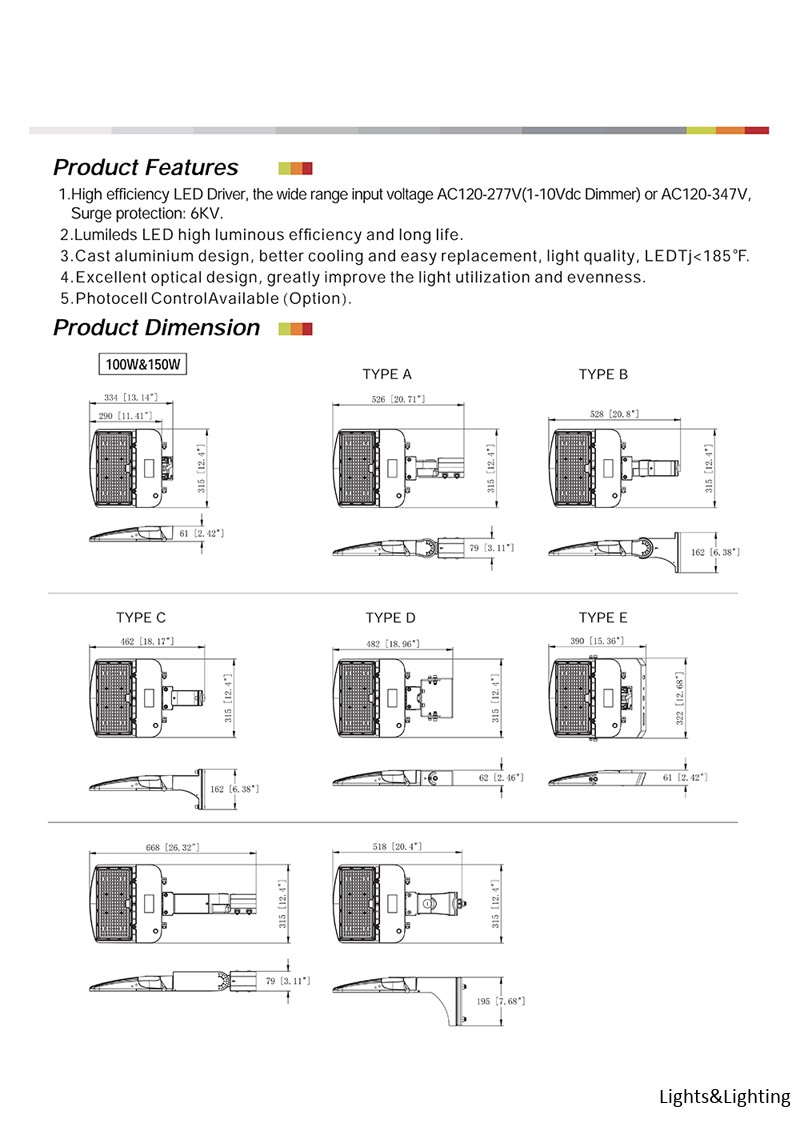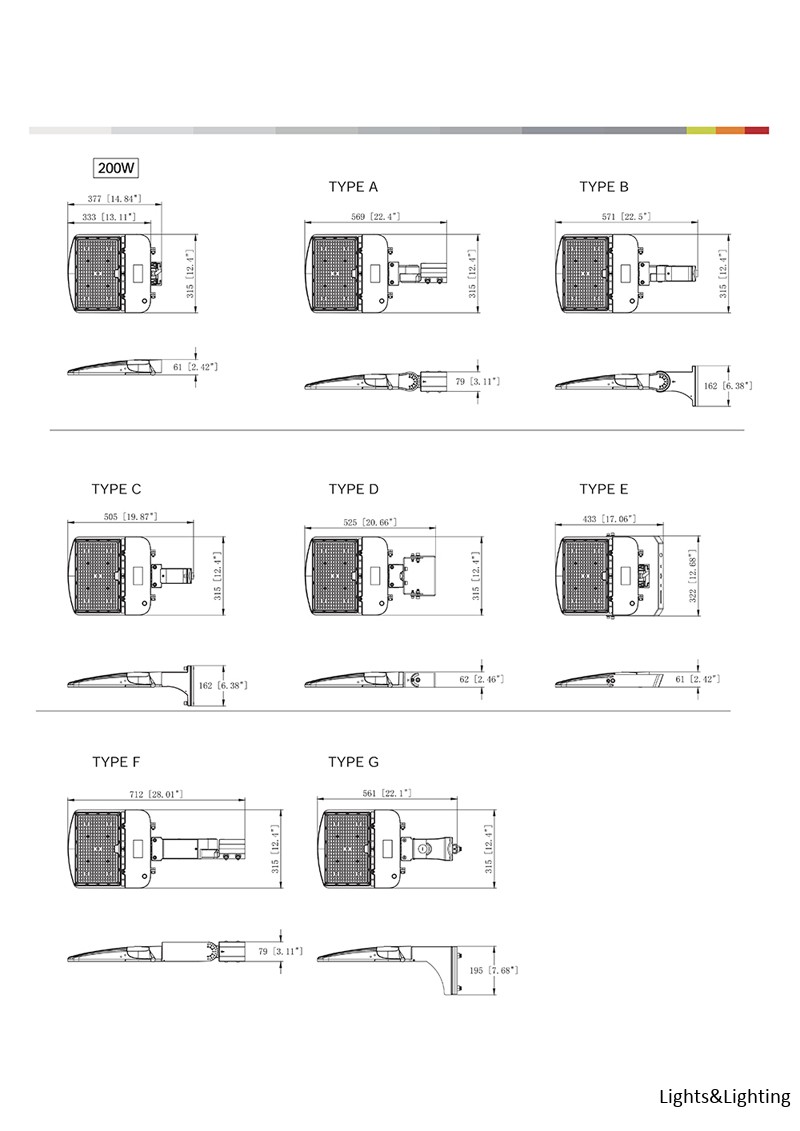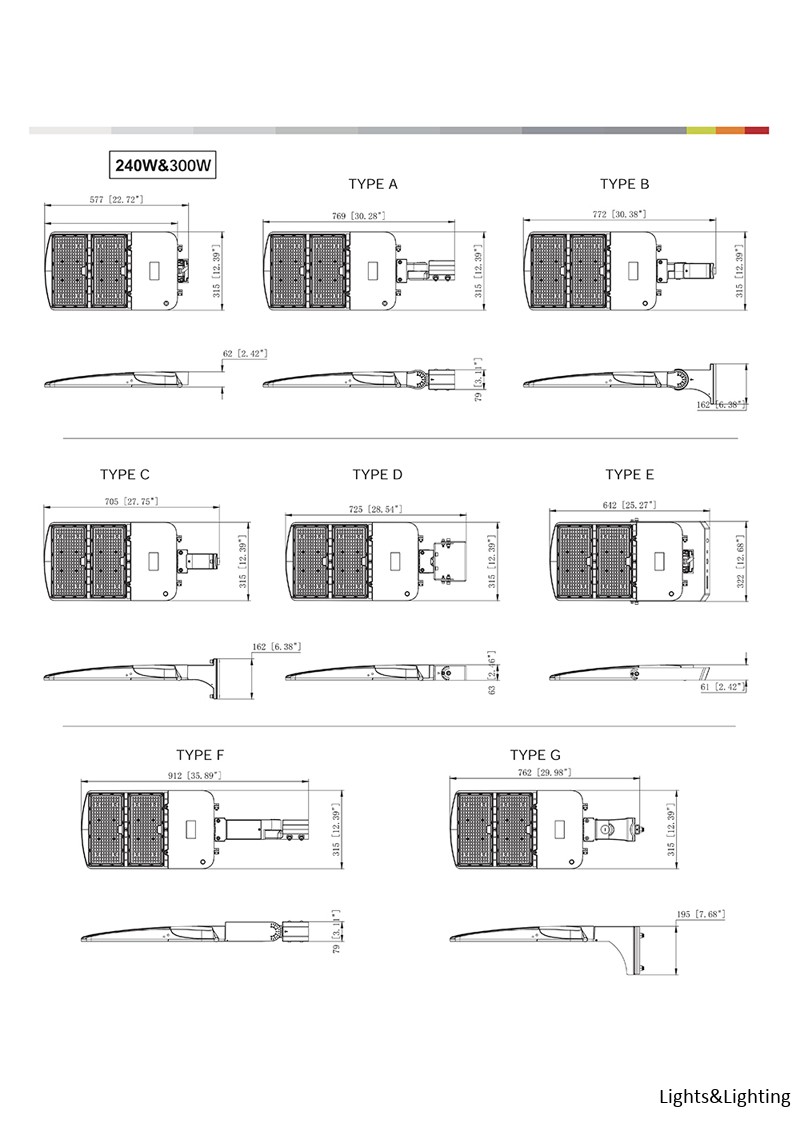 LED Showbox Light,LED Street Light Lighting Parameters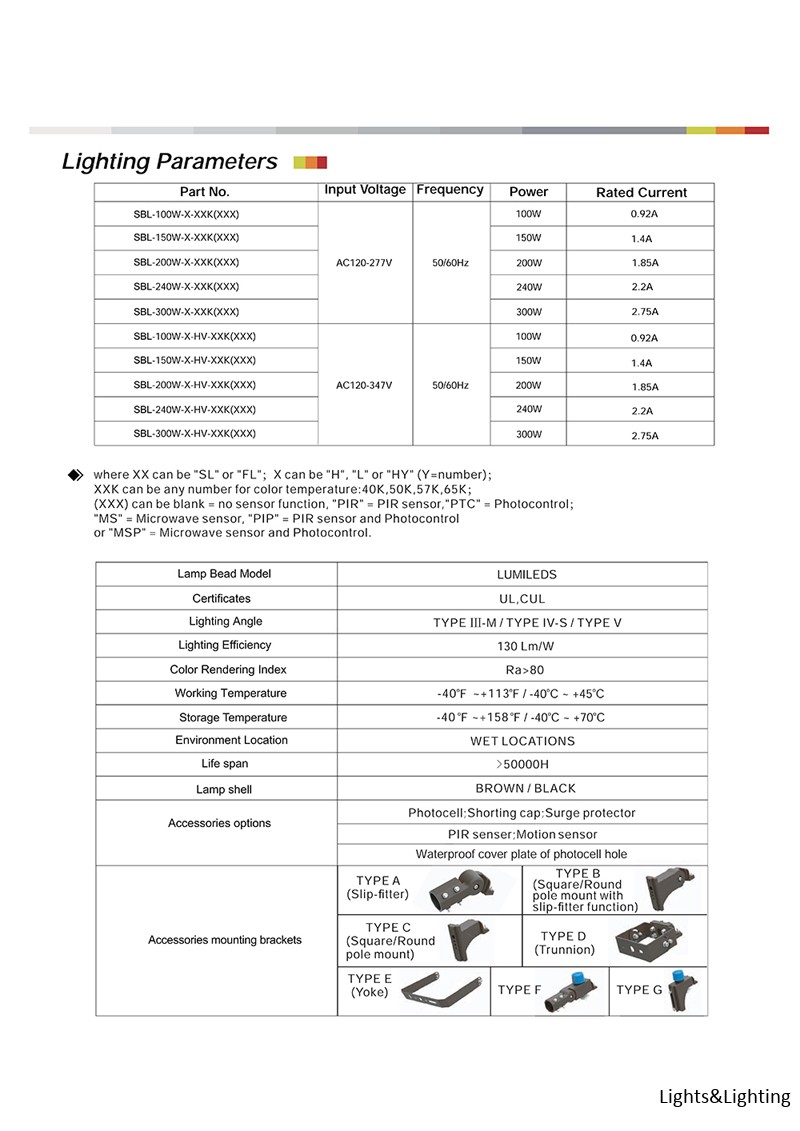 LED Showbox Light,LED Street Light Safety Information
1、Using the standard working voltage: AC120-277V/120-347V, 50/60Hz, do not exceed.
2、Be sure the power supply is turned off before installation.
3、Switch off power of the mains supply or the connection lead respectively before doing any works.
4、Please note waterproof, dustproof, electricity prevention and shockproof for the external power wires.
5、Directly fix bolts on the installation stem through the hole on the mounting bracket.
6、Be sure the connection between the wires is in good condition when install the lamps, beware of leakage.
7、Please read the specification carefully before installation.
8、The complete installation must be handled by an electrical expert.