Size (mm):

260
Color:

Cool white / Warm white / RGB combination
Its unique design combines high-power spotlights and flood lights sources to increase brightness while increasing range. Suitable for all kinds of swimming pools. Its threads are directly compatible with 1.5" and 2" wall fttings or interior thread pipes or wall conduit, making it very convenient and widely used in swimming pools and spas.
It's suitable for all kinds of pools: panel pool, fiberglass pool, stainless steel pool, concrete pool and liner pool.
18W flood light 6W high power spotlight,LED Swimming pool light Main features:
Light source: 18W flood light + 6W high power spotlight.
●No flicker, high purity, soft light, no glare.
●High brightness (high lumen), strong light transmission.
●Low power consumption, low heat while working.
●IP68 waterproof standard.
●Safety low voltage: AC 12-20V.
●Color. cool white, warm white, RGB combination.
●Installation mode: suitable for all kinds of pools installation.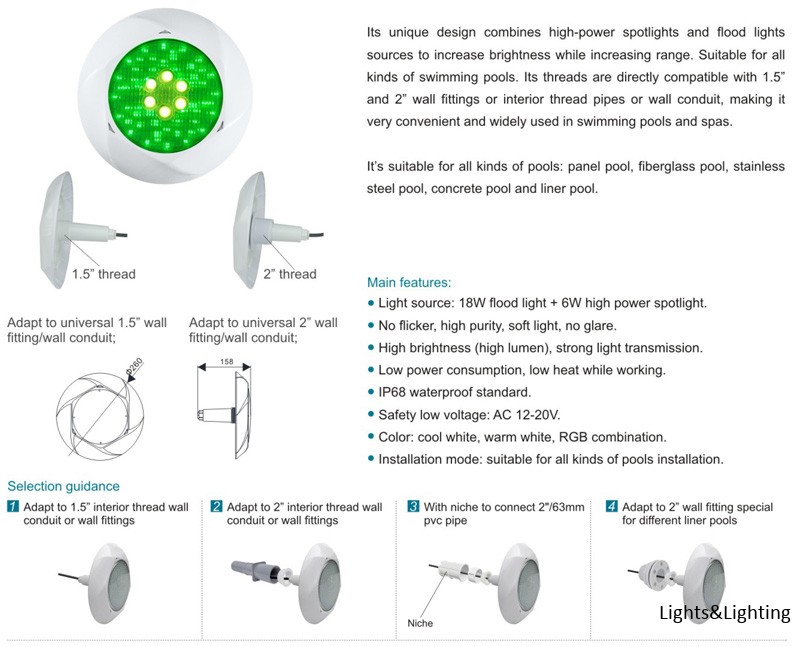 Suitable for all kinds of pools.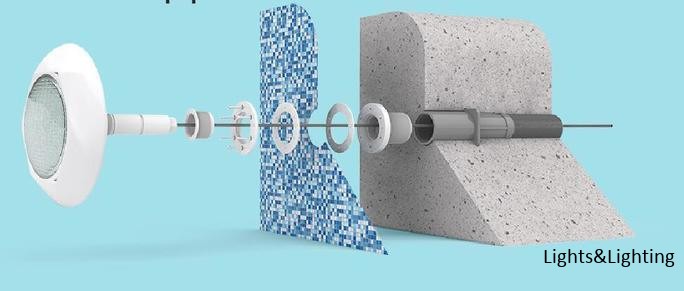 18W flood light 6W high power spotlight,LED Swimming pool light parameter: