Bifacial Solar Street Light 180LM/W


1. Power: 30w-120 with 180lm/w.
2. Bifacial solar panel with charging efficiency increased 20%, battey duration 20% longer than normally single side panel.
3. Module and adaptor 's angle adjustable, which you can get the best uniform on the road.
4. Separated battery box, easy to replace. Indicator lights designed to show the battery capacity.
5. Vehicle road guide red indicator designed so it will be more safe for driver.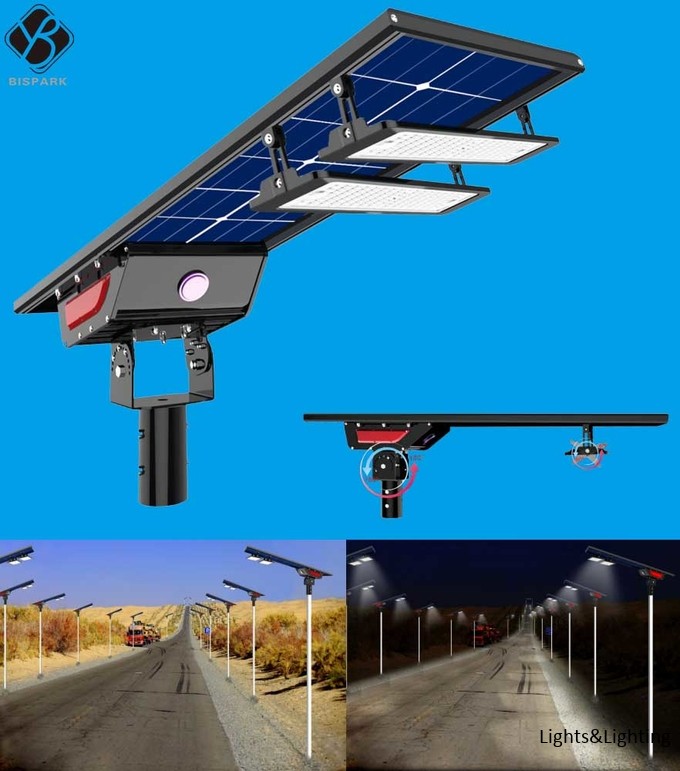 Type

Parameters




Lamp Power

LED qty

Solar panel power

LiFePO4 Battery

Mounting height

Packing Size(mm)/ GW(kg)

BL-30W

30W
5400LM,
180lm/w

120pcs

18v 40w*2

192WH-3.2V

5-6m/

¢

60mm
780*390*220MM(12KGS)

BL-40W

40W
7200LM
180lm/w

120pcs

18v 50w*2

268.8WH H-3.2V

6-7m/

¢

60mm
900*390*220MM(13KGS)

BL-50W

50W
9000LM
180lm/w

120pcs

18v 65w*2

307WH-12.8V

6-7m/

¢

60mm
1200*390*220MM(15KGS)

BL-60W

60W
10800LM
180lm/w

240pcs

18v 80w*2

460WH-12.8V

7-8m/

¢

76mm
1400*390*220MM(17KGS)

BL-80W

80W
14400LM
180lm/w

240pcs

18v 95w*2

537WH-12.8v

8-9m/

¢

76mm
1650*390*220MM(19KGS)

BL-100W

100W
18000LM
180lm/w

360pcs

36v 110w*2

615WH - 25.6V

9-10m/

¢

76mm
1780*390*220MM(21KGS)

BL-120W

120W
21600LM
180lm/w

360pcs

36v 110w*2

768WH - 25.6V

9-12m/

¢

76mm
1780*390*220MM(23KGS)
Advantage of Bifacial Solar Street Light 180LM/W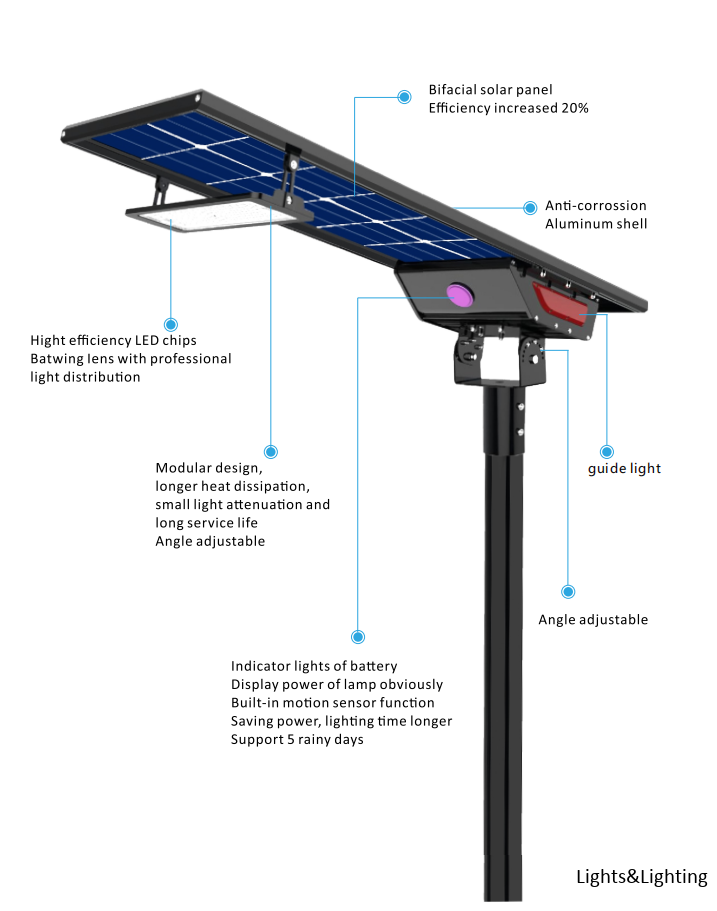 Sizes of Bifacial Solar Street Light 180LM/W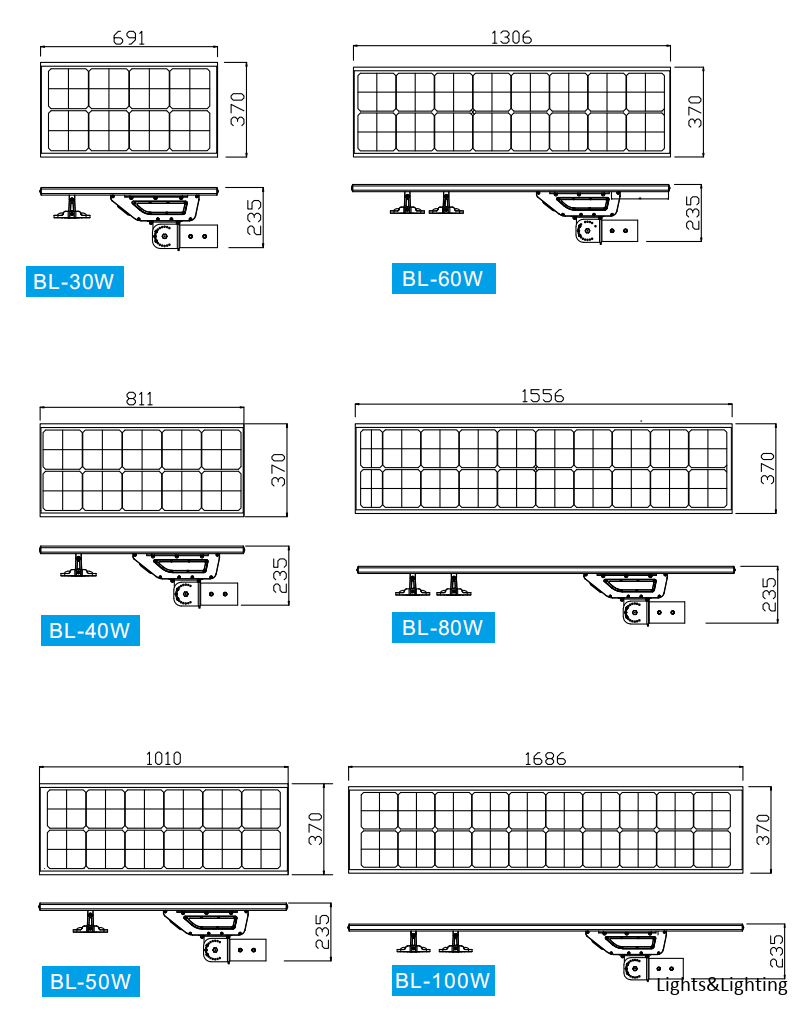 Application of Bifacial Solar Street Light 180LM/W